4 minutes of peace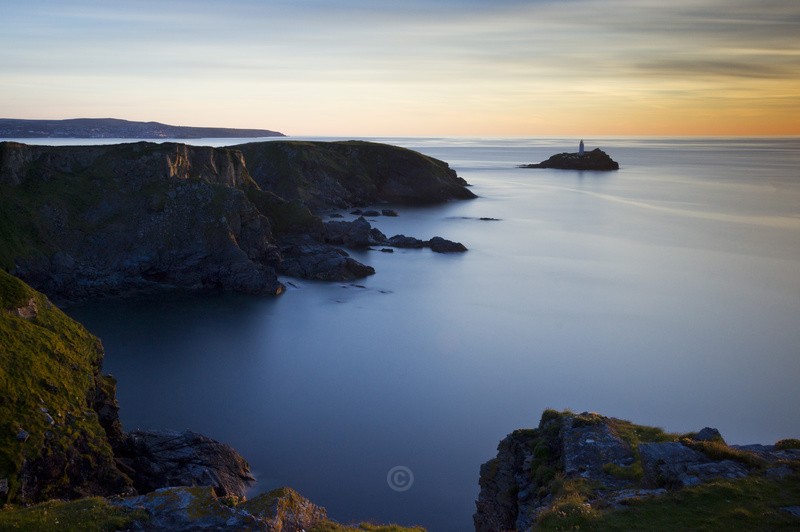 I sat for the best part of an hour waiting for this light, quiet apart from the gentle boom of the waves against the cliffs below and the patter of a cormorant's wings across the surface of the sea.
What could be better?

The title is reflects the Peace Camp 2012 at Godrevy (part of the London 2012 Festival) and a 242 sec exposure.
What better way to spend time, a glorious evening of sunshine at one of Cornwall's most iconic locations.