Follow the path.......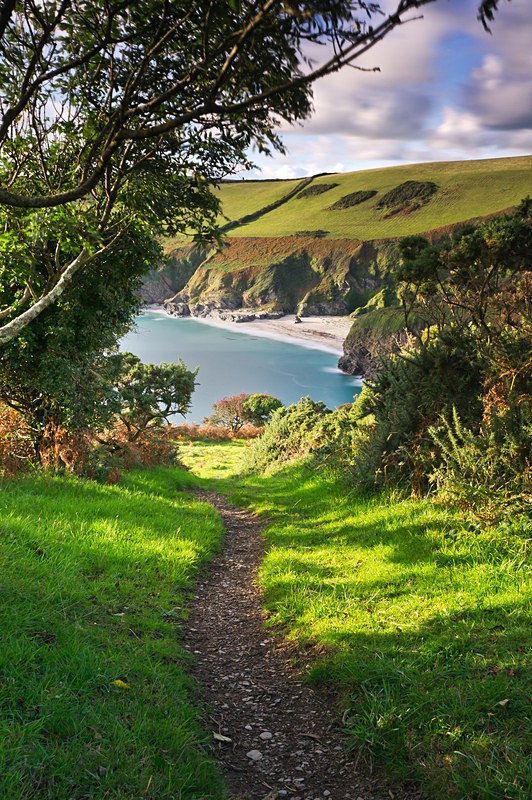 A gorgeous afternoon, so for the first time in a long time, I ventured out to the coast and to an area I have only visited once before some years ago.
I had an idea in mind but that was not to be, the sun had crept round too far. So what ensued was a gentle meander around Pencarrow Head. This shot was just as I was heading back towards the car and as luck would have it I turned to look back the way I had come - Et voila.
All that was needed was some patience waiting for the scudding clouds to pass and the sun to illuminate the scene.
October - the new Summer.