The Lady Falls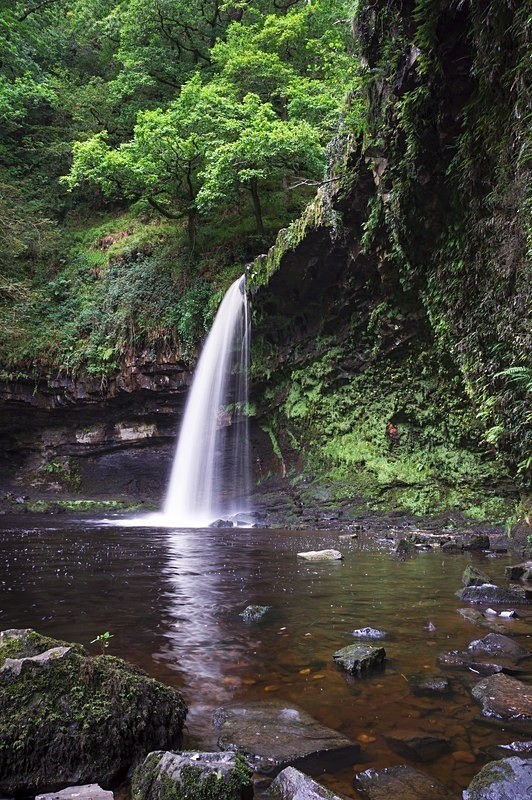 Said to have been one of the 24 daughters of Brychan of Brycheiniog, a fifth century prince, the beautiful, young Gwladus fell in love with a young man of the name of Einion.

Sadly the relationship was never allowed to develop and Gwladus, tormented with sadness for her unrequited love, mysteriously became immortalised, her spirit flowing freely as this serene waterfall.

Although Gwladus could never be with her lover in life, in immortality their spirits flow together for all eternity in the pool below Sgwd Gwladus.
The legend of Gwladus, the princess whose name has been given to the falls.